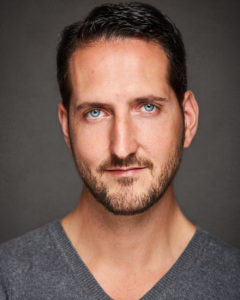 I am a professional stage, TV, film, commercials/corporate, voiceover and events actor, registered with Equity. See more on my voiceovers work below or here.
In 2013, I set up A Bunch of Actors with which I produced, directed, stage managed and acted in my self-penned 'comic odyssey into the obscure' A Still Life for Brighton Fringe 2014 to five-star reviews and commercial success.
I am developing a programme of comedic, adaptive and revue productions, and am in talks to tour several shows (including A Still Life). See more on A Bunch of Actors and A Still Life here.
***NEW***
See my new 2015 Drama/Corporate Showreel and 2015 Comic Showreel here.
Or listen to my new commercials and documentaries voicereels here.
I have also recently invested in a full home/portable VO studio and accepted representation by London agency Chatterbox Voices.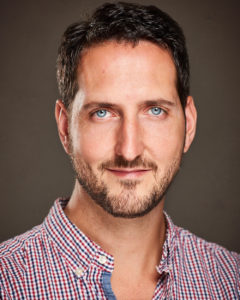 I consider myself a good all-rounder – able to sing, act, move well and explore a text intelligently. I am charismatic, energetic and flexible in my approach, with a strong dramatic presence as well as excellent comic timing and instincts.
I have a strong baritone singing voice with good falsetto, which is suited to musicals, swing and pop styles. I am also a versatile and experienced rhythm guitarist.
View me on Spotlight, Casting Call Pro, StarNow,  Castlink and IMDB, or visit my portfolio to view some recent headshots. Or see my full credits, read some reviews and view my online files.
Headshots 2017
Click on an image to see a full-size version. Alternatively, visit my online Portfolio. David Myers Photography, 2017.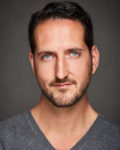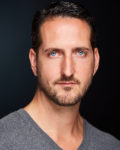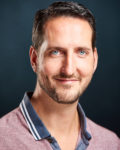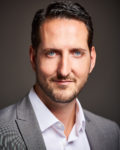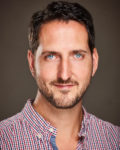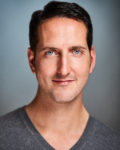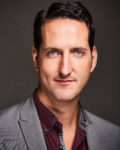 Headshots 2015
Click on an image to see a full-size version. Alternatively, visit my online Portfolio. Photographer: Simon Newbury, Simon Newbury Art & Photography, 2015.
 Headshots 2013
Photographer: Pepe Escuredo, Talent Shots, 2013.

Drama/Corporate Showreel 2015
2015 Comic Showreel
Improvised Monologue – First Date
Voice/audio artist
I am available for voice and audio recording, with a warm, calming, relatively authoritative speaking voice with neutral south east accent. I have a full home/portable VO studio, and can record and edit to the highest professional standard in a range of formats.
I have a number of voicereels for you to listen to, which can be found below or on my Voice Artist page.
Documentaries:
Commercials:
Stats
Playing range: late 20s – mid-30s   Height: 6' 1 1/2"   Eyes: light blue   Build: slim/medium
Waist: 35   Inside leg: 33    Chest: 40    Collar: 16.5    Shoe: size 11
Training
MA Professional Writing, University College Falmouth, 2008.
BA (Hons) English & Creative Arts, University of Portsmouth, 2005.
Workshops
Monologue & Vocal Workshop (ActorExpo: Nicholas Pinnock, 2013)
Jill Edwards Weekend Comedy Workshop (Komedia, Brighton: Jill Edwards, 2013)
Radio Academy Masterclasses (University College Hastings: Abigail Wincott, 2011).
Clowning – Double Act (Boo! Productions training: Penny Lisle & Ash Perrin, 2010).
Aerial – Geometric Shapes (School Creative Centre: Lorraine Moynehan, 2010).
Stage Combat (DJB Management: Chris Jenkins, 2010).
Actor Masterclasses (Academy of Creative Training: James Coombes, Suzy Catliff, 2010).
Farce Acting Skills (John Pounds Centre: Robin Holman, 2006).
Radio Production for Voice (John Pounds Centre: Heidi Cook, 2006).
Skills
Stage combat, physical theatre, devising, comedy, sight reading, song writing, play/sketch writing, ASM, directing/producing.
Singing: Baritone & strong Falsetto. Pop, swing, musical, revue & light opera styles.
Instruments: Versatile & charismatic rhythm guitarist, with strong improvisational ability. Some mandolin, bass guitar, djembe drum, harmonica, and general percussion.
Accents: UK South East (native), RP, Cornwall, London, Geezer, Standard American, Standard Australian.
Full, clean Driving Licence & own car. CRB (enhanced) checked.
Credits
I have complied a full list of my credits, including my work as an actor, live events host/compere, director and producer, and other backstage duties. See them here.
Reviews
I have included, where possible, full reviews of my various stage appearances, which you can see here.
Gongs
I have been involved in several shows which have garnered awards. Read more here.
Files
Where possible, I have uploaded video files of film, TV and theatre work I have completed, as well as a headshot preview film and current showreel. View them here.
Producing, Directing & Backstage
As well as being a professional actor, I have produced, directed and performed other backstage duties on several shows and films. As such, I happily accept ASM duties alongside acting roles. Read all about it here.
Playwriting
I have written several stageplays, as well as various works of fiction in other forms. Read samples of my stageplays here, or comedy sketches here.