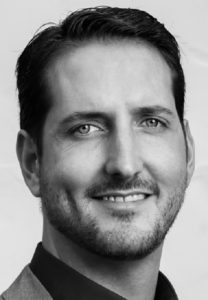 Comedic and dramatic actor Christophe Philipps has a unique ability to combine natural presence with a relatable feel and excellent comedic skills – making him one of the UK's most exciting, original and often surprising actors.
His broad range and appeal sees him work in film, TV, theatre, commercials, live events and improvisational performance, voiceovers and musical theatre – always bringing something fresh, interesting and engaging to the project.
Christophe is also an accomplished writer, workshop leader, musician, singer/songwriter and theatre director/producer. He holds and MA in Professional Writing and a BA (Hons) in English & Creative Arts, and regularly attends workshops and seminars to further his performance skills.